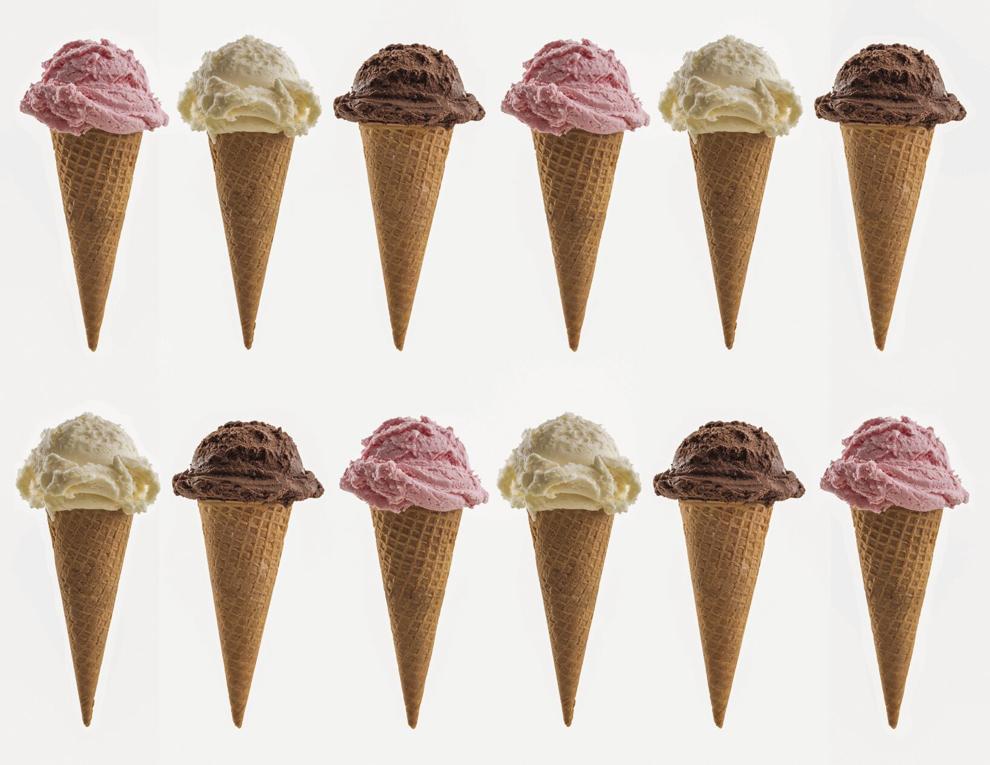 One scoop, two scoops, three scoops if you dare! There is never a bad time for ice cream.
That is especially true when temperatures are going up and up as they are set to do this week in the Grand Valley.
While July is technically national ice cream month, who can wait until then?
Let's get the celebration for this creamy indulgent treat started early.
ICE CREAM: A SHORT HISTORY
Ice cream in a form we would likely recognize first showed up as a recipe Marco Polo brought back to Italy from his travels. The recipe is estimated to have been created in the 16th century, according to the International Dairy Foods Association.
Royalty in England, Italy and France were known to enjoy creamy treats, but it wasn't until 1660 that ice cream was served to those who could afford it at a café in Paris.
In general, ice cream was a rare dessert for those with means until about 1800 and the manufacturing of ice cream became possible with the invention of insulated ice houses.
As technology advanced, so did the enjoyment of ice cream with soda fountains, ice cream parlors and later, pre-packed ice cream at grocery stores.
WHAT'S THE DIFFERENCE?
The one thing ice cream, gelato, sherbet and sorbet all share is that they are delicious.
Here is a short primer with some of the distinctions between these treats: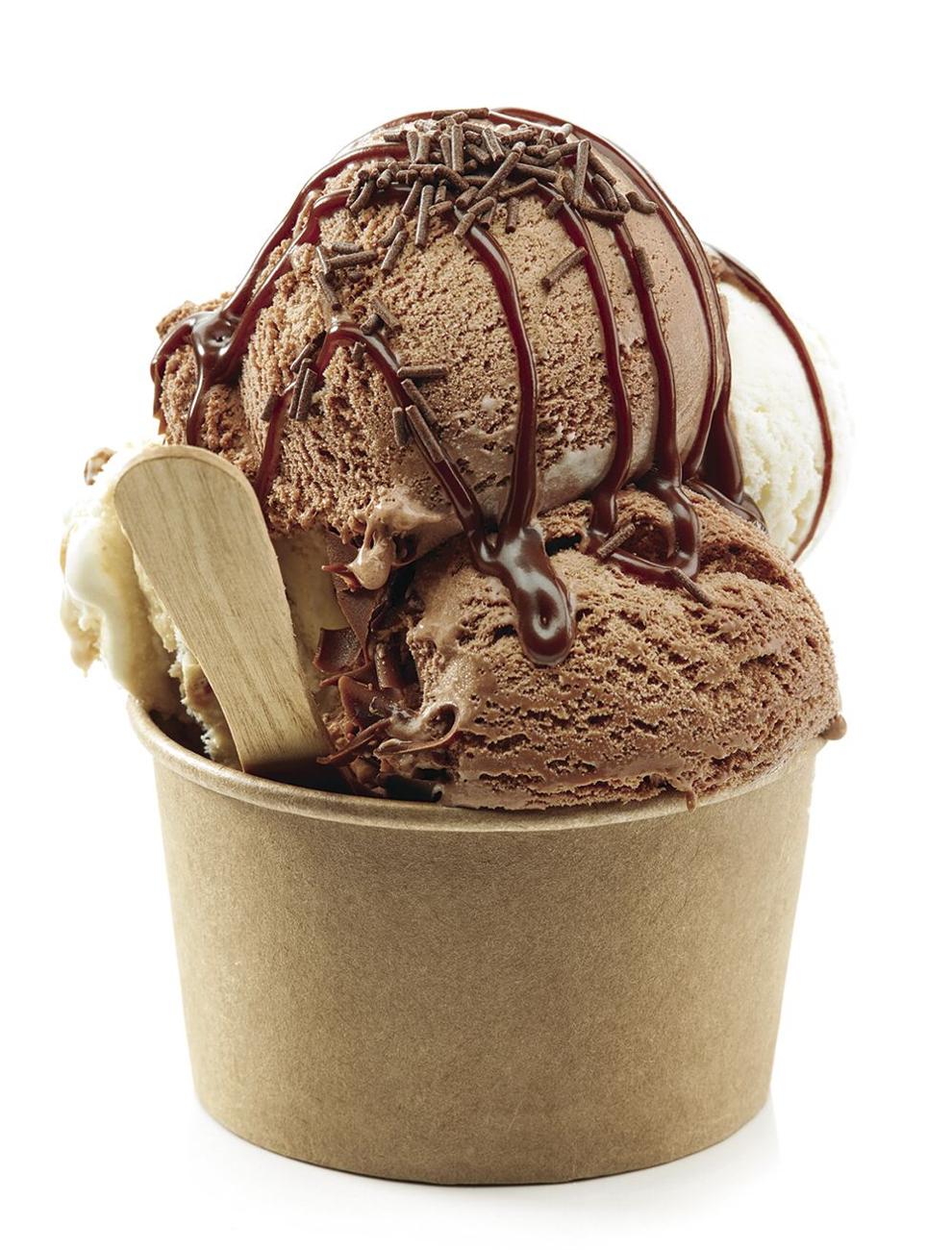 Ice cream: This is basically made of milk, cream, a sweetener and sometimes egg yokes. It is higher in milkfat or butterfat (about 14–25%). During the churning process, air bubbles are mixed in to give this treat a lighter density. It is usually kept at colder temperatures than the other treats here.
Gelato: With less butterfat (4–9%) and a lower churning speed that introduces less air, this treat is thicker and denser than ice cream. It also is served at a slightly warmer temperature. It's known for its Italian roots.
Sherbet: Made primarily from fruit purée, a sweetener and a little milk or buttermilk, sherbet has even less butterfat (1–2%). Since it has more fruit/water than cream, sherbet isn't as creamy.
Sorbet (or sorbetto): Using mainly fruit purée and sweetener, this treat has the lowest amount of fat. Since it lacks milk, it is icier and must be served warmer.
ON THE SOFTER SIDE
It's ice cream, but soft — less milkfat, churned smoother and not frozen so hard — and the local spot to find it is Graff Dairy, 581 29 Road.
Swirled into a cone or a cup or used in one of Graff Dairy's ice cream-based tasty treats, this is soft serve at its Grand Valley best.
While chocolate and vanilla are mainstays, each week Graff Dairy offers special flavors. Through today those special soft serve flavors are strawberry rhubarb and peach.
Graff Dairy has a convenient drive-thru for those on the go and walk-up windows for ordering with all outside seating.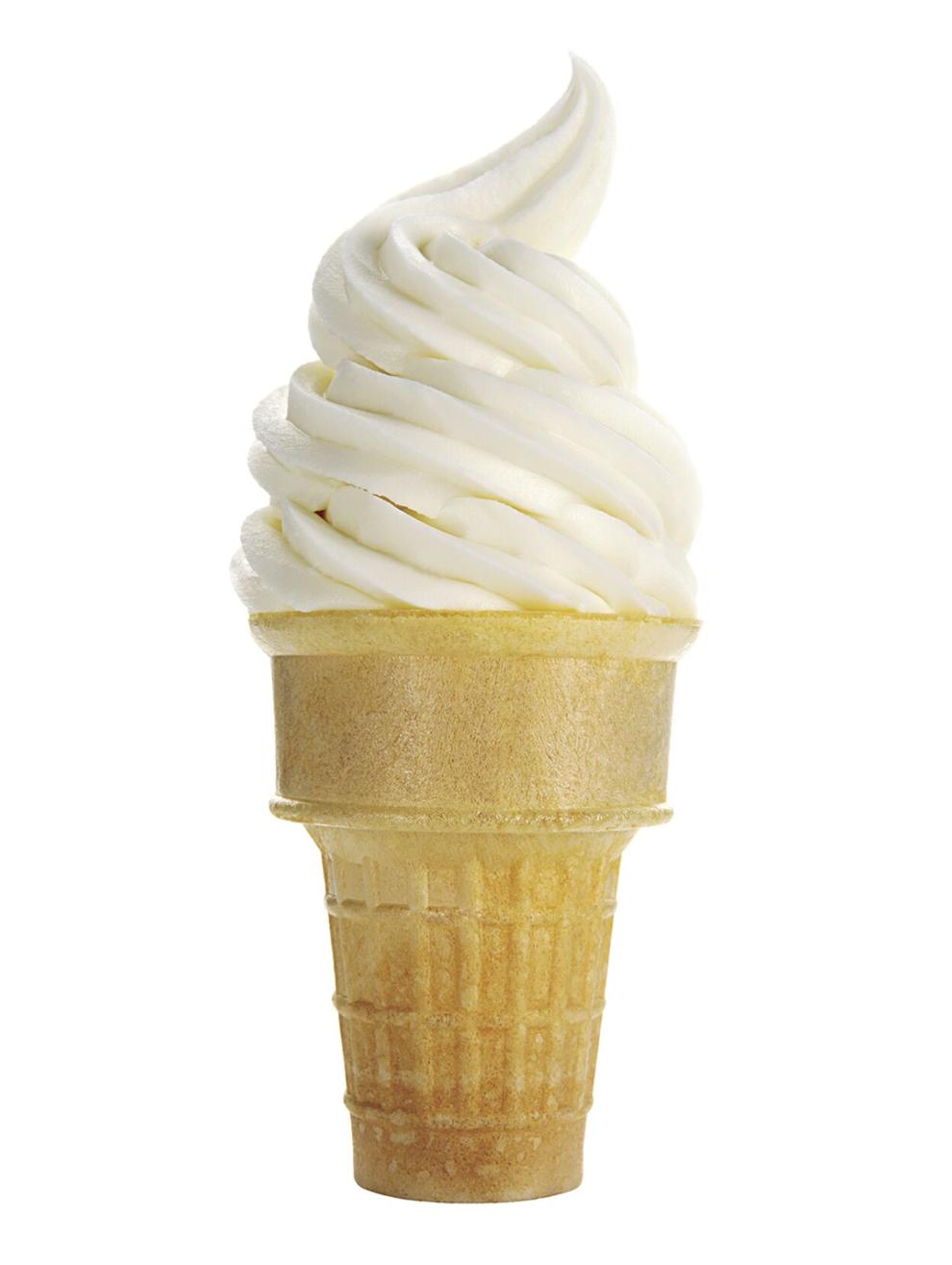 AMERICA'S TOP 10 FLAVORS
Chocolate chip cookie dough
COLORADO'S FAVORITE ICE CREAM
In 2021, Instacart looked over its purchase data and released a study that named the most popular ice cream flavor for each state.
However, it found that as a nation, we're really vanilla. As in, we all prefer the taste of vanilla ice cream.
So Instacart ruled out vanilla and "dug a little deeper to find out what people are buying when they step out of their vanilla comfort zone," according to instacart.com. "To do this, we determined which ice cream flavor each state buys the most compared to the national average."
Drum roll! Colorado's favorite ice cream flavor is Green Tea.
Other states that are with us in this Green Team preference are Alaska, Idaho, Oregon and Washington.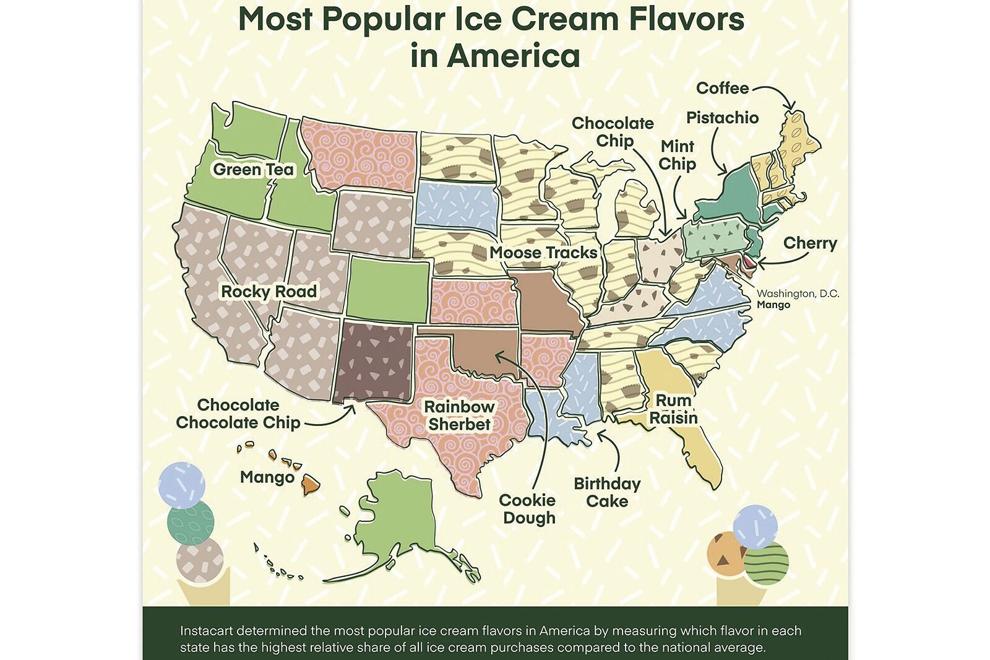 MIXING ICE CREAM AND TOFFEE
The founder of Enstrom Candies, known for its singular Almond Toffee, actually got his business start with ice cream.
In 1929, Chester "Chet" Enstrom and his business partner, Harry Jones, founded the Jones- Enstrom Ice Cream Co. on the Western Slope, "it was the ice cream," said Jamee Enstrom Simons, Chet Enstrom's granddaughter.
It also encouraged Chet Enstrom's candy making because "in those days, candy and ice cream kind of went together," she said.
By 1960, Chet decided to concentrate on candy, and the ice cream company was sold.
When Enstrom Candies' facility expanded in 2003 under Doug and Jamee Simons' ownership, an ice cream room was included in the new building and Doug Simons took a crash course in ice cream making.
Enstrom Candies now makes about 60 different ice creams and sorbets and, at any given time, has about 16 of those available in its retail stores.
Of course, the Toffee Lovers flavor is a favorite with customers for the bits of Almond Toffee that are mixed in, Jamee Simons said.
Chocolate, vanilla and strawberry are always popular, with Tahitian vanilla giving the vanilla ice cream a very unique flavor, she said.
"We love making ice cream," Jamee Simons said.
Enstrom Candies' retail shops in the Grand Valley are at 701 Colorado Ave. and 120 West Park, Suite 100, in Grand Junction and at 401 Kokopelli Boulevard, Suite 2, in Fruita. For information about Enstrom Candies, go to enstrom.com.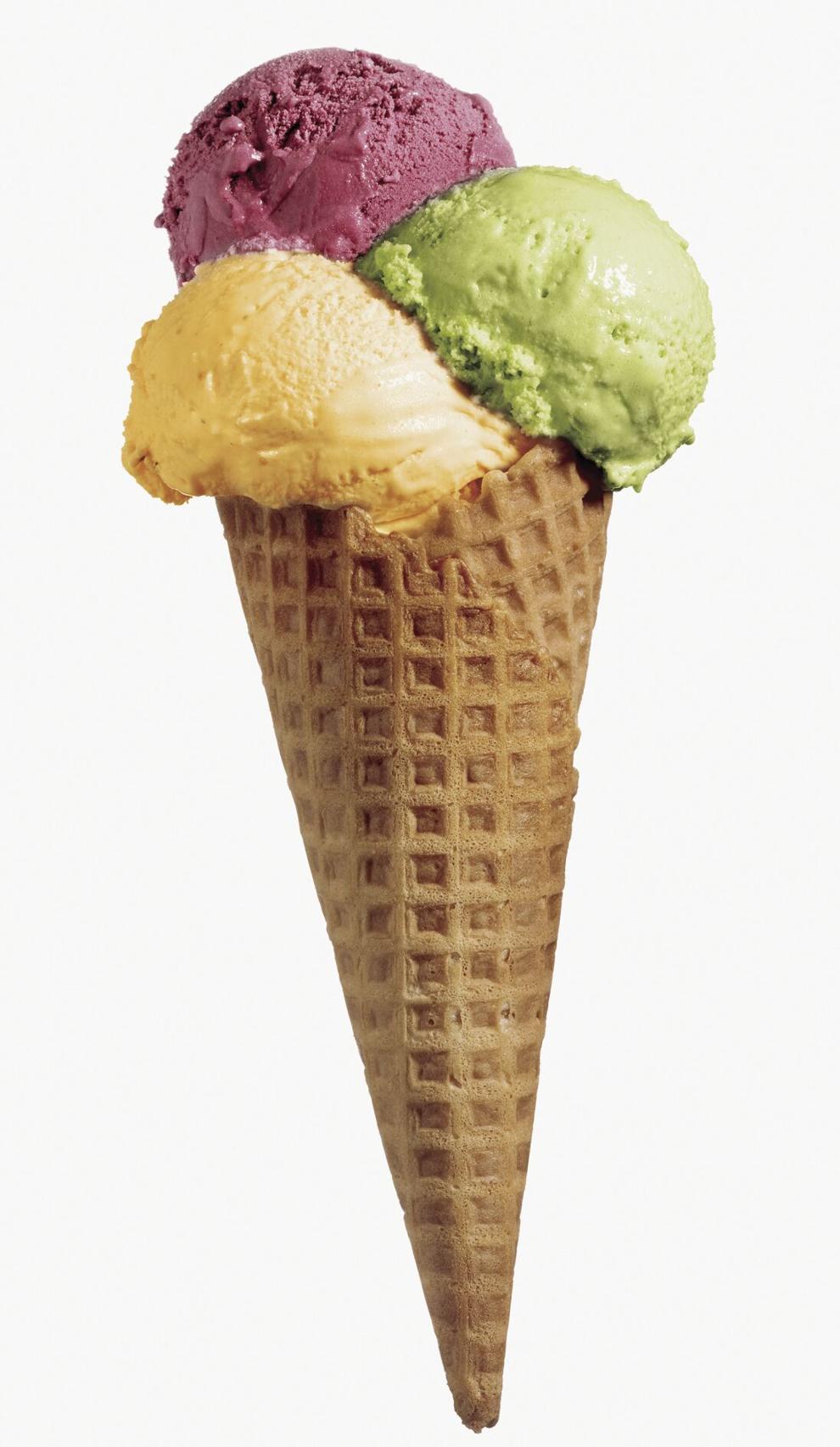 AMERICAN AND ITALIAN
You can get about 80 4-ounce scoops out of a 2.5 gallon tub of ice cream, according to Kris Meil, owner of Gelato Junction, 449 Main St., (gelatojunction.com).
During the warmer months of the year, Meil makes anywhere between 35–50 2.5-gallon tubs of ice cream and between 12–20 5-liter pans of gelato a week.
"I make it all here," Meil said, referring to her Main Street location. "My dad helps me measure out the ice cream base and we make it. I'm making gelato right now as we speak."
Most of her frozen treats are sold downtown, but there are a few other business in the valley and beyond that carry her ice cream or gelato.
Between the ice cream, gelato and sherbet, Meil has a repertoire of about 300 flavors.
The cherry, berry and lemon swirls of Superman ice cream are a magnet for kids, and chocolate, vanilla and strawberry always need to be in the case, she said.
She also makes more unusual flavors, such as Olathe Sweet Corn gelato and ube gelato, which is dark purple color.
During JUCO, she had requests for Golden Oreo ice cream, which is a salted ice cream with Golden Oreos mixed in.
Saturday evenings are the shop's busiest time, along with Thursday evenings when the Market on Main gets started later in June.
"People are mostly happy when they come here," she said. "Right now, in these times, it's just really nice to just be able to make people happy."
BRAND BUYING
These are the top 10 brands of ice cream based on dollar sales (in millions) in 2021 according to IRI, a Chicago-based market research firm: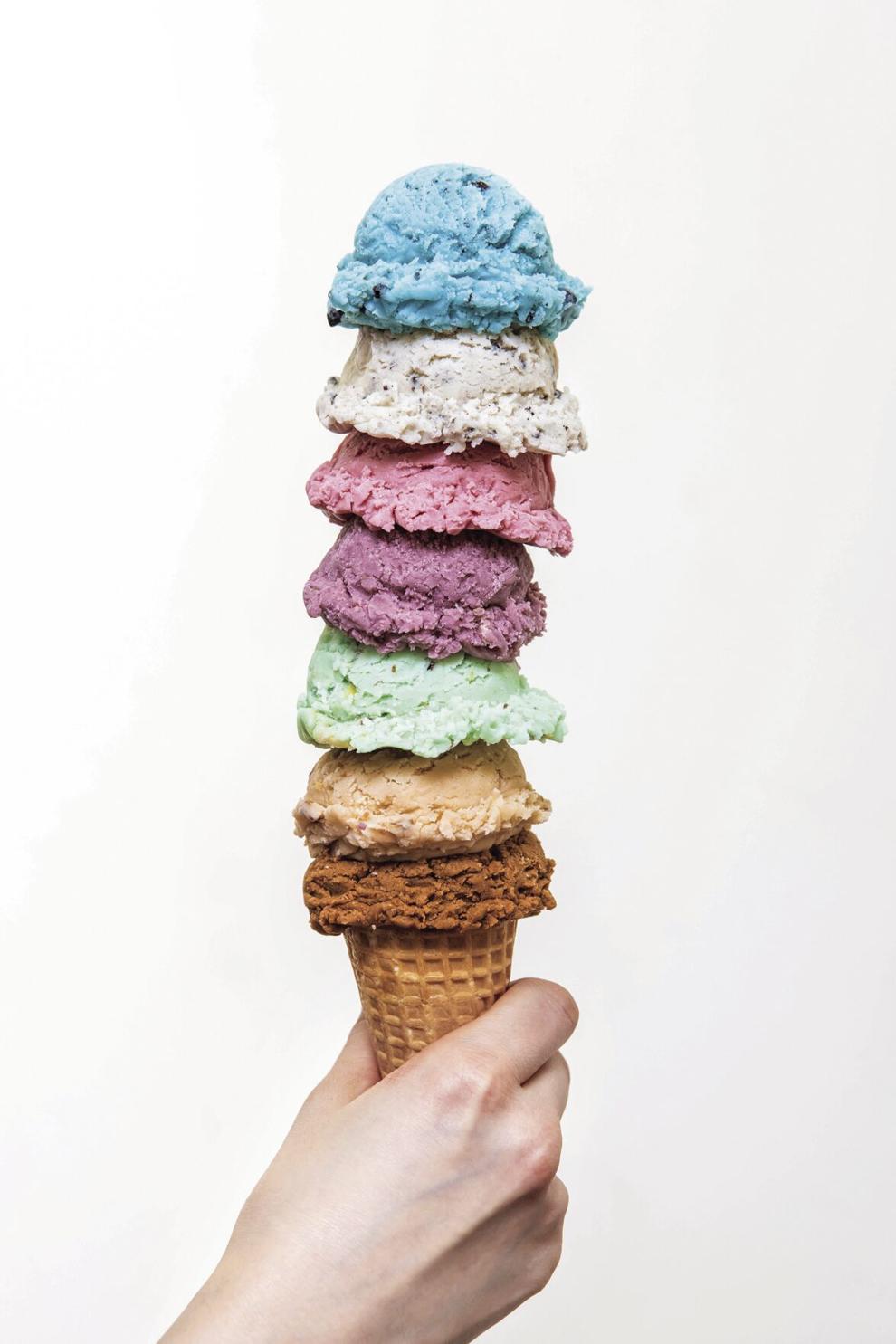 Private label ($1,244.1) These are ice creams sold under a store or retailer's brand name.
Dreyer's/Edy's Grand ($211.8)
SHRINKFLATION EXPERIENCE
Your eyes aren't fooling you. Packages in the grocery store are getting smaller, but the prices are staying the same.
Unfortunately, ice cream isn't immune.
Tillamook was one of the last widely available ice cream brands to succumb to shrinkflation, and in 2021 it went from a 56-ounce container to a 48-ounce container.
(Conversion: 56 ounces is the same as 1.75 quarts; 48 ounces is 1.5 quarts.)
We'd like to think that the smaller containers would also result in smaller waistlines, but the real bottom line is that ice cream simply costs more.
ICE CREAM COOKBOOKS
If you want to make your own ice cream and need help getting started, scoop up a cookbook.
Food & Wine magazine offered this list of cookbooks in 2019 as the "12 Great Ice Cream Cookbooks for the Best Frozen Dessert":
"Salt & Straw Ice Cream Cookbook" by Tyler Malek and JJ Goode
"Ample Hills Creamery" by Brian Smith and Jackie Cuscuna with Lauren Kaelin
"Bit Gay Ice Cream" by Bryan Petroff and Douglas Quint
"Mexican Ice Cream" by Fany Gerson
"Jenis: Splendid Ice Creams at Home" by Jeni Britton Bauer
"The Perfect Scoop" by David Lebovitz
"Incredible Vegan Ice Cream" by Deena Jalal
"Perfectly Creamy Frozen Yogurt" by Nicole Weston
"Sweet Cream and Sugar Cones" by Kris Hoogerhyde, Anne Walker and Dabney Gough
"The Art of Making Gelato" by Morgan Morano
"Hello, My Name is Ice Cream" by Dana Cree
"Ice Cream & Friends" from Food52